Theology That Sticks helpfully examines music in the church.
God is waiting for us to spend time with people who don't know Him, Clare Jewell writes in his Fall 2022 Baptist Bulletin article "Do the Truth."
Stan Lightfoot reviews Voddie Baucham's book "Fault Lines: The Social Justice Movement and Evangelicalism's Looming Catastrophe."
Greg Linscott reviews Thom Rainer's book "The Post-Quarantine Church."
Joshua Peglow reviews Jeffrey Straub's book "The Making of a Battle Royal."
Daryl Neipp reviews Flip Michaels's book "Five Half-Truths."
David Gunn reviews Mark Ward's book "Authorized: The Use & Misuse of the King James Version."
Jeff Straub reviews David Beale's book "Baptist History in England and America: Personalities, Positions, and Practices."
Give Them Grace: Dazzling Your Kids with the Love of Jesus Crossway, 216 pages, Paper, $14.99 Give Them Grace will resonate with all parents who …
Is Earth young or old? This question can't be avoided in the subject of origins, and Coming to Grips with Genesis is most welcome to the discussion.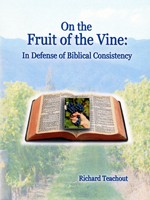 RICHARD TEACHOUT EBPA, 100 Pages, Paper, $5.00 suggested donation In both an article and a book review, the last issue of the Baptist Bulletin addressed …
ROBERT L. SUMNER Biblical Evangelism, 60 Pages, Paper, $8.00 This latest of Sumner's books is a much-needed reminder concerning the necessity of the Holy Spirit's …
ArtisansInBrass, $20.70 (includes shipping and handling) It isn't often that we come across a high-quality, unique musical production that would merit inclusion in this space-limited …
JULIANA MORGAN, Pleasant Word, 69 Pages, Paper, $11.99 Every woman loves a good love story. Juliana Morgan has produced a Bible study on the Old …
FRANK W. GARLOCK, with Shelly Garlock Hamilton Majesty Music, 96 Pages, Paper, $5.95 Frank Garlock, a familiar name to many people in fundamental Baptist circles …
PETER LUMPKINS Hannibal Books, 172 Pages, Paper, $14.95 Many professing believers are now drinking alcohol, even labeling as legalistic and pharisaical those who don't. Why …
ROB MOLL InterVarsity Press, 192 Pages, Paper, $16.00 Everyone dies, though modern science and technology have postponed death for many people: "Through medicine and science …
Vision Video, 59 minutes, $19.99 Here is a beautifully produced focus on one of the most strategic geographical places in Scripture. In this production, we …
JAMES DOBSON Tyndale House, 304 Pages, Hardcover, $25.99 This book follows another Dobson best-seller, Bringing Up Boys, and is intended to be a companion to …
Crown and Covenant Publications, 590 Pages, Hardcover, $19 The Bible tells us to sing with psalms, hymns, and spiritual songs, and this beautiful hymnal would …
PAUL W. CHAPPELL, Striving Together Publications, 336 Pages, Hardcover, $22.95 Here is a great overview of the fundamentals in pastoral leadership. The book is divided …
JIM BERG, Journey Forth, 162 Pages, Paper, $17.95 Through previously written books, this author has helped many people in their Christian walk. Now he has …
CHARLIE H. CAMPBELL, Harvest House, 125 Pages, Paper, $10.99 Here is a book that believers, especially new, growing Christians, should study and know well, perhaps …
JOHN ANKERBERG and JIMMY DeYOUNG, Harvest House, 210 Pages, Paper, $13.99 The book's foreword begins, "Is Israel really under fire? President Mahmoud Ahmadinejad of Iran …
MICHELLE MALKIN, Regnery Publishing, 376 Pages, Hardcover, $27.95 Christians have a duty to pray for our leaders, to keep themselves aware of current conditions in …
NORMAN L. GEISLER and PATRICK ZUKERAN, Baker Books, 208 Pages, Paper, $16.99 The basic thesis of this book is that Jesus, the ultimate Defender of …
ALAN CHAMBERS, Harvest House, 155 Pages, Paper, $11.99 Here's one more attestation that homosexuality can be overcome, contrary to the multitudes of religious and political …
Book Review The Coming Apocalypse: A Study of Replacement Theology vs. God's Faithfulness in the End-Times Renald E. Showers The Friends of Is­rael Gospel Ministry, …
JOHN THOMAS ROGERS, Xulon Press, 244 Pages, Paper, $15.99 A newly revised edition, this book was once published by Regular Baptist Press under the title …
BRUCE BAKER, Grace Acres Press, 376 Pages, Paper, $19.95 As most of us saw so graphically in Bunyan's The Pilgrim's Progress, the Christian life is …
Vision Video, 61 minutes, $24.99 Few maladies meet with more dread and fear than Alzheimer's and related dementia. This DVD, featuring Kimberly Kelly, founder and …
JOHN A. HOWARD, Summit Press, 150 Pages, Paper, $12.95 Here's a good summary of Christianity's effects on America, particularly from the time the Pilgrims came …
H. WAYNE HOUSE, Harvest House, 316 Pages, Paper, $13.99 Jesus on at least one occasion asked His disciples Who people said He was. Today many …
CARY SCHMIDT, Striving Together Publications, 28 Pages, Paper, $1.50 Author Cary Schmidt begins by pointing out that the subject of clothing is very confusing among …
ARNO FROESE, Midnight Call Ministries, 256 Pages, Paper, $11.95 There is no question that Revelation 13 is a pivotal chapter in the Bible's last book. …
PATRICK MORLEY, Moody Publishers, 224 Pages, Hardcover, $19.99 Recently a clergyman told this reviewer that one of the two greatest problems he sees in local …
MIKE STALLARD, AMG Publishers, 256 Pages, Hardcover, $19.99 Here's a great newly published book on these two letters of the apostle Paul. In a day …
Vision Video, 29 Minutes, $15.99 In a delightful way, storyteller Rick Sowash shows us by example valuable pointers on telling stories well. But have your …
DWIGHT PETERSON and others, www.OnTrackDevotions.com, $14.95 In a 4½" x 6″ cardboard box comes a year's supply of devotional material for people in the military, …
ROBERT WHEELER, Pleasant Word, 82 Pages, Paper, $10.99 The premise of this book is that consumerism, not secular humanism, postmodernism, or radical Islam, is the …
LARRY DeBRUYN, Moeller Printing, 116 Pages, Paper, $10.00 (order through www.frbaptist.org) A recent bestseller, The Shack, has been circulating in recent months and has been …
MARVIN E. ZIMMERMAN, COMPILER (207-935-1072; marvinz@emypeople.net), 480 Pages, Hardcover, $21.95 (quantity discounts available) Some of the most inspiring music many of us have ever heard …
DVD, Vision Video, 58 Minutes, $15.99 Here is a fine series of short dramas on the following parables of the Lord: the good Samaritan, the …
CANDY ARRINGTON and KIM ATCHLEY, Harvest House, 291 Pages, Paper, $14.99 Today's Baby Boomers and even younger people are dealing with caring for their aging …
In Praise of Institutions and Organized Religion KEVIN DeYOUNG and TED KLUCK, Moody Publishers, 224 Pages, Paper, $14.99 This book is a defense of the …
A History of Baptist Hymnody in North America DAVID W. MUSIC AND PAUL A RICHARDSON, Mercer University Press, 634 Pages, Hardcover, $45.00 The preface begins, …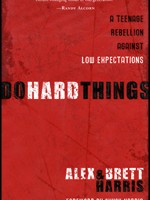 A Teenage Rebellion against Low Expectations ALEX AND BRETT HARRIS, Multnomah Books, 256 Pages, Hardcover, $17.99 Alex and Brett are brothers of well-known writer Joshua …
JOE LINARES, Bob Jones University Press, 192 Pages, Paper, $18.95 A pastor himself, this author endeavors to show other pastors how to preach those parts …
Why Your Kids Will Quit Church and What You Can Do About It DVD, Answers in Genesis, 43 Minutes, $12.99 This DVD should be a …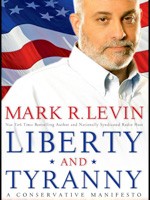 MARK R. LEVIN, Threshold Editions, 256 Pages, Hardcover, $25.00 Making the top of best-seller lists, this book is truly a challenge to America, especially when …
ANNIE CHAPMAN and HEIDI CHAPMAN BEALL, Harvest House, 222 Pages, Paper, $11.99 Interestingly, the idea for this book came not from a woman but from …
A Literary and Theological Analysis of Ezra A. PHILIP BROWN II, BJU Press, 288 Pages, Paper, $22.95 The Old Testament book of Ezra is one …
ROLLAND McCUNE, Detroit Baptist Theological Seminary, 443 Pages, Paper, $15.99 Quite a number of systematic theology works exist, but this one will especially interest fundamentalists, …
DVD, Answers in Genesis, 48 Minutes, $19.99 Few topics currently evoke more interest and controversy than the idea that the earth is getting dangerously warmer, …
PAUL TAUTGES, Day One Christian Ministries, Inc., 144 Pages, Paper, $10.00. This valuable and nicely designed book by a fundamental pastor is filled with helpful …
TERRY JAMES, Harvest House, 292 Pages, Paper, $13.99 Many seeing a subtitle like Is the United States in Bible Prophecy? would want an immediate yes or …
MATT WAYMEYER, Kress Christian Publications, 146 Pages, Paper, $14.99 One of the practices of Reformed groups in general is infant baptism. Here is a new …
DAVID JEREMIAH, Thomas Nelson, 273 Pages, Hardcover, $22.99 With so many upsetting events currently taking place in our world, the question posed in this title …
What do you get when you cross a Bible, a commentary, an atlas, a Bible handbook, an Old Testament and New Testament introduction, and a …
G. K. BEALE, IVP Academic, 341 Pages, Paper, $26.00 If you're studying the subject of worshiping anything that is a substitute for God, you'll surely …
BARRY HANKINS, Eerdmans Publishing, 288 Pages, Paper, $20.00 Add this book to your reading of fundamentalist history. This reviewer knew that Schaeffer had a fundamental …
BRAD CUMMINGS, Infinity Publishing, 352 Pages, Paper, $18.95 Before answering 40 arguments that people use against the resurrection of Christ, Cummings (a member of one …
Gary W. Long, ed. Particular Baptist Press (417-883-0342), Hardcover, $33.00 A large gathering of Baptist historians marked the 300th anniversary of the Philadelphia Baptist Association …
John Hartog II Trafford Publishing (www.trafford.com), 204 Pages, Paper, $19.49 Here's another book by a respected servant of the Lord in our Fellowship, one who …
Kenneth J. Spink Xulon (www.xulonpress.com), 200 Pages, Paper, $14.99 It's a delight to consider for review books written by people in our Association; Kenneth Spink is …
AUBREY MALPHURS and STEVE STROOPE Baker Books, 221 Pages, Paper, $16.99 Here is a take-the-meat-and-leave-the-bones type of book, as it tries to help a broad …
JAMES R. ADAIR Discovery House, 160 Pages, Paper, $8.95 Here is a biography concerning one of the past sound influential preachers of the airwaves whom …
OLIVIA and KURT BRUNER Center Street, 192 Pages, Paper, $12.99 Is your child a video game addict without your realizing it? Many parents might be …
ROBERT L. SUMNER Biblical Evangelism Press (5717 Pine Dr., Raleigh, NC 27606), 335 Pages, Paper, $9.95 Robert Sumner has done it again! He has produced …
BROTHER ANDREW and AL JANSSEN Revell, 272 Pages, Paper, $14.99 We know it's hard, but by reading this book a person will get a much …
Acton Institute (www.acton.org), 120 Pages, Paper, $10.00 Here is another book on a hot topic today: environmentalism. The book approaches the issue objectively when so …
PAUL CHAPPELL Striving Together (www.strivingtogether.com), 48 Pages, Paper, $1.50 This reviewer hasn't seen a book or booklet on this currently pertinent subject, so this short …
DAVID F. WELLS Wm. B. Eerdmans Publishing, 253 Pages, Hardcover, $25.00 Fundamental Baptists generally don't consider themselves Protestants. That label is left for groups that …
Sign of the New Covenant in Christ THOMAS R. SCHREINER AND SHAWN D. WRIGHT, EDS. B & H Publishing Group, 364 Pages, Hardcover, $19.99 This …
(DVD) Iowa Family Policy Center (www.ifpc.org), 3 minutes, $7 suggested donation It's only three minutes long, but this DVD sends a powerful message concerning the …
Understanding the Meaning of Every Prophetic Passage TIM LAHAYE and ED HINDSON, GEN. EDS. Harvest House, 557 Pages, Hardcover, $24.99 If you have ever thought …
Because Marriage Lasts a Lifetime MARTHA PEACE and JOHN CROTTS P & R Publishing, 120 Pages, Paper, $9.99 Tying the Knot Tighter was produced out …
The Journey of a Pilgrim DVD, Vision Video (www.visionvideo.com), 42 minutes, $15.99 Here is a short but interesting and informative documentary on the man who …
A Biblical Handbook for New Testament Missions DWIGHT TOMLINSON and PAUL CHAPPELL Striving Together (www.strivingtogether.com), 201 Pages, Paper, $14.95 This book might interest you if …
Shepherd Press (www.shepherdpress.com), 188 Pages, Paper, $13.95 Many Christian parents are familiar with Tedd Tripp's valuable earlier book Shepherding a Child's Heart. Now comes this …
HAROLD J. SALA Harvest House, 269 Pages, Paper, $12.99 A book like this can be used greatly in minds that might otherwise be swayed by …
THOMAS WHITE, JASON G. DUESING, and MALCOLM B. YARNELL III, EDS. Kregel, 261 Pages, Paper, $18.99 The editors and back cover reviewers are Southern Baptists, …
DVD, Baptist Bible College & Seminary (www.bbc.edu), $11.75+3.00 shipping To observe the school's 75th anniversary, BBC&S has produced this DVD to highlight the ways God …
SAMUEL C. GIPP Daystar Publishing (www.daystarpublish ing.org), 329 Pages, Hardcover, $24.95 Here is an inspirational short-story collection concerning individuals who persevered through extremely difficult situations. …
(DVD) GRIZZLY ADAMS (www.grizzlyadams.tv), $19.95 While this is not a religious production, its importance is high. It could help save the life of someone in …
EMILIE BARNES Harvest House, 192 Pages, Paper, $10.99 Believers need to act the best they can in various social situations, and this book offers a …
CHRISTOPHER CONE, GEN. ED. Tyndale Seminary Press (www.tyndale.edu), 492 Pages, Paper, $29.00 Christopher Cone is president of Tyndale Theological Seminary and Biblical Institute. The school, …
ROBERT PHILIP Banner of Truth (www.banneroftruth.org), 588 Pages, Paper, $19.00 If a statement on the back cover is true—that "there can be few Christians who …
PETER A. STEVESON Journey Forth (www.bjupress.com), 136 Pages, Paper, $11.95 Author Peter Steveson taught personal evangelism at Bob Jones University for a number of years, …
Increased relationship problems, financial burdens, emotional stressors, and social challenges in tandem with decreased physical wellness, vocational satisfaction, and mental health—who couldn't use some sort …
"More Love to Thee" SHARON JAMES Banner of Truth Trust, 241 Pages, Hardcover, $24.00 This is the biography of the writer of one of our …
Sallman's Head of Christ DVD, Vision Video (www.visionvideo.com), 47 minutes, $15.99 (VHS, $2.99) This is a fascinating documentary concerning one of the most beloved, recognized, …
ROBERT L. SUMNER Biblical Evangelism Press (www.biblicalevangelist.org/store), 191 Pages, Paper, $9.85 A Bible study on the book of Nehemiah would be enhanced by this work, …
Why I Am Not a Purpose-Driven Pastor LARRY DeBRUYN Moeller Printing (order from www.frbaptist.org), 280 Pages, Paper, $14.95 Much of this book is DeBruyn's personal …
Discovering the Levels of Biblical Relationships Among Believers RICHARD I. GREGORY and RICHARD W. GREGORY IFCA Press (1-800-347-1840), 218 Pages, Paper, $12.95 The association known …
Issues in Church Music Today PAUL S. JONES P & R Publishing, 316 Pages, Paper, $16.99 Here's a book that everyone involved with church music …
Sharing the Story of Your Church through Blogs BRIAN BAILEY with TERRY STORCH, John Wiley & Sons, 199 Pages, Paper, $19.95 If you want to …
GREG SPECK Moody Publishers, 251 Pages, Paper, $12.99 Here's a book for teenagers to read concerning sexual issues that they face (though parents could profit …
Resisted and Repulsed JOHN OWEN Banner of Truth Trust, 118 Pages, Paper, $10.00 Matthew 26:41 reads, "Watch and pray, lest you enter into temptation. The …
A Record of Crucial Change in the Years 1950 to 2000 IAIN H. MURRAY & BANNER OF TRUTH (www.banneroftruth.org), 342 Pages, Hardcover, $23.00 Readers interested …
PAUL A. MARSHALL, ED. Rowman & Littlefield, 499 Pages, Paper, $59.95 Here's an up-to-date assessment of religious freedom, country by country. Each country is given …
Are We on the Brink of World War III? TIM LAHAYE and ED HINDSON Harvest House, 262 Pages, Hardcover, $24.99 The instability of our world …
DVD, Vision Video (www.visionvideo.com), 187 Minutes, $15.99 Here are five dramatized testimonies of Muslim men and women who have trusted Jesus Christ after coming to …
MICHAEL TODD WILSON and BRAD HOFFMANN IVP Books, 265 Pages, Paper, $16.00 The writers of this book have a unique ministry—they work with dropout pastors. …
JOHN ANKERBERG & DILLON BURROUGHS Harvest House, 206 Pages, Paper, $11.99 Two respected writers in the fields of apologetics and prophecy bring us up to …
DVD, Vision Video (www.visionvideo.com), 30 minutes, $15.99 A great tool for January's emphasis on the right to life, including Right to Life Sunday, this DVD …
A Christian Paradigm for Classical Learning ROBERT LITTLEJOHN and CHARLES T. EVANS Crossway Books, 224 Pages, paper, $14.99 The introduction to this book stresses the …
Usually the Baptist Bulletin offers book reviews to suggest helpful material to our readers, but here our intent is different—to make readers aware of the …
David Marshall Harvest House, 236 Pages, Paper, $12.99 A new rash of writings, movies, and other vehicles promoting atheism are reminiscent of the "God-is-dead" movement …
Questions and Biblical Answers Joe Poweziak Self-Published (order through RBP), 121 Pages, Paper, $7.99 A Roman Catholic who came to Christ as His Savior and …
Mark A. Weathers Crossway Books,  158 Pages, Paper, $9.99 The Bible admonishes men to love their wives, and one way men can carry out this …
DVD, Living Hope Ministries (www.lhvm.org), 83 MINUTES, $20.00 This production brings to our senses what we sometimes only vaguely hear or read about in the …
Discovering the Message of Job Layton Talbert, Bob Jones University Press, 392 Pages, Paper, $17.95 BJU Press has been coming out with excellent commentaries by …
DVD, www.EscapeFromDarkness.org, 71 Minutes, $14.99 Everyone should witness this moving testimony of Daniel Shayesteh, a former Islamic leader in Iran, cofounder of a revolutionary army, …
A Historical and Statistical Analysis Albert W. Wardin Baptist History and Heritage Society (770-457-5538), 168 Pages, Paper, $24.95 Albert Wardin, a respected Baptist historian, uses …
DVD, Vision Video (www.visionvideo.com), 2 Hours 44 Minutes, $15.99 Here is a documentary that shows both the consequences of Israel's rejection of her Messiah and, …
Mark Rasmussen, Striving Together (www.strivingtogether.com), 200 Pages, Hardcover, $11.95 Perhaps the best way to categorize this book is the word "devotional." Teachers will appreciate reading …
John MacArthur Thomas Nelson, 240 Pages, Paper, $13.99 In the title The Book on Leadership, MacArthur refers not to his own book but to the …
The Emerging Church Roger Oakland Lighthouse Trails (www.lighthousetrails.com), 260 Pages, Paper, $12.95 Here is a welcome book on a growing movement calling itself "the emerging …
D. A. CARSON,  Zondervan, 250 Pages, Paper, $18.99 Arguing that the emerging church movement is guilty of abandoning the gospel itself, D. A. Carson writes …
Secrets to Living Well on One Income ELLIE KAY,  Moody Publishers, 170 Pages, Paper, $12.99 This book is a practical resource for individuals or families …
CARSON HOLLOWAY, Spence Publishing Company, 212 Pages, Hardcover, $27.95 All Shook Up: Music, Passion, and Politics is a decidedly scholarly book and is neither particularly …
CATHERINE BROWN, Lighthouse Trails Publishing, 160 Pages, Hardcover, $22.95 The author (using a pseudonym) recounts how she came to salvation in Jesus Christ. Her experiences …