New year. New look. The Baptist Bulletin, a front door to spiritually uplifting and thought-provoking articles, has undergone a renovation.
Theology That Sticks helpfully examines music in the church.
Browse the archive of Norm Olson's "Q & A" column, a question-and-answer column that explored God's Word.
God is waiting for us to spend time with people who don't know Him, Clare Jewell writes in his Fall 2022 Baptist Bulletin article "Do the Truth."
In 1932, the first GARBC Conference—meeting in Chicago—was filled with "happy singing and warm fellowship," says Paul Tassell in his book Quest for Faithfulness.
It's here! If you're a subscriber, the Fall 2022 Baptist Bulletin is arriving in mailboxes and inboxes.
In contemporary Christian churches, the subject of tithes and offerings can be controversial.
Wave a magic wand! It worked for Cinderella. Giving requests to a fairy godmother—that's what prayer is like, isn't it?
In the ministry world, sometimes a boost is needed to help things "take off"—to spark a renewal, draw people to Christ, and get them excited about serving Him.
When a person believes in Christ as God and Savior, immediately he or she receives a new spiritual nature and enters a close and permanent relationship with God.
The American landscape is blanketed by churches with no pastor.
Churches can Biblically respond to modern feminism with the beauty of God's design.
by David E. Strope Ephesians 4:7 speaks of grace being given to each believer, a gift from Christ to us, His church. Specifically, Paul notes …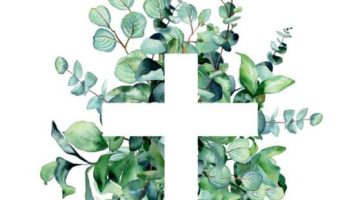 Contact our subscription department to read the Baptist Bulletin on your electronic device or to receive the print edition by mail.
The KJV translators were not KJV-only.
Contact our subscription department to read the Baptist Bulletin online or to receive the print edition by mail.
I am thankful for an invitation from the editor of the Baptist Bulletin to provide more examples of archaeological discoveries that affirm our trust in the historicity and reliability of Scripture.
A constant struggle for any Christ follower is to fight off the temptation to be liked, to worship human favor as an idol of the heart.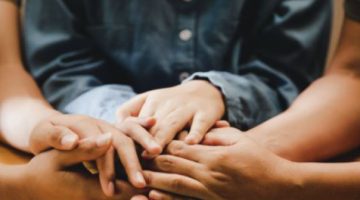 America is facing a critical leadership shortage in the church.
Abortion remains a hot-button issue for Americans. Those who support it view it as a matter of fundamental justice for women. Those who oppose abortion view it as a matter of fundamental justice for the preborn.
Abortion remains one of the most contentious issues in American politics.
Fake news abounds! Several years ago, news spread like wildfire in Central America that Juan Orlando Hernández, president of Honduras, had banned homework for all Honduran students. Fake news!
For 23 years I wrote the weekly "Pastor's Page" in the Ankeny (Iowa) Baptist Church bulletin, but now I no longer serve as a pastor. What, I wonder, might I name this national representative's column?
How the local church can Biblically respond to modern misnomers by speaking the truth in love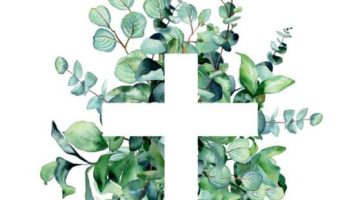 Contact our subscription department to read the Baptist Bulletin online or to receive the print edition by mail.
by Jonita Barram David Strope, retiring pastor of Ankeny (Iowa) Baptist Church, was appointed interim national representative of the GARBC following the resignation of Mike Hess. …
by Paul Weaver Incredible advances have been made in the field of Biblical archaeology in the last 70 years. These discoveries are of exceptional value …
by Michael Dellaperute Imagine this: You are on your way to speak to a small group of Christian students at a local college. They requested …
In July 2021, Israeli archaeologists digging in Khirbet el Rai discovered a 3,100-year-old jar handle with the name "Jerubbaal" inscribed on its side.
In the grand tradition of "year in review" TV specials, I draw your attention to several of the most momentous events and trends of 2015.
After a nearly two-year process, the GARBC Resource Center relocated on May 4.
Closing a church does not have to mean the end of ministry. It could offer the beginning that a new church is desperately praying for, or the encouragement a ministry needs to keep going.
While reading the latest edition of one of the three magazines I subscribe to, I have to take a moment to answer why. Why, in this day and age, do I single out three specific publications?
Michael Nolan, director of Baptist Builders Club, has good news for six churches. While the churches had received financial aid from Baptist Builders Club in the past, their subsequent progress encouraged the board to grant or loan them additional money.
Across the country, new GARBC churches are being planted, and established churches are outgrowing their buildings. Pastors are looking around their aging facilities and seeing …
The fellowship hall of Northmoreland Baptist Church will be exempt from taxation, says a Wyoming County judge.
Richard Ahlgrim retired Jan. 31 from Berean Baptist Church, Springfield, Ill., after 62 years in pastoral ministry. He spent the last 49 of those years …
At age fourteen, two events in Bob Toomer's life shaped his future ministry: he received Christ as his Savior and he rode his first colt.
If you happen to stop in at the Travel Center of America (TA) Truck Stop in Kingman, Arizona, at 7:30 a.m. on any given Sunday, …
By H. Joseph Miller The mission of the church is missions, which is planting reproducing churches. Our changing world significantly impacts worldwide church planting with …