New year. New look. The Baptist Bulletin, a front door to spiritually uplifting and thought-provoking articles, has undergone a renovation.
Theology That Sticks helpfully examines music in the church.
God is waiting for us to spend time with people who don't know Him, Clare Jewell writes in his Fall 2022 Baptist Bulletin article "Do the Truth."
In 1932, the first GARBC Conference—meeting in Chicago—was filled with "happy singing and warm fellowship," says Paul Tassell in his book Quest for Faithfulness.
It's here! If you're a subscriber, the Fall 2022 Baptist Bulletin is arriving in mailboxes and inboxes.
In contemporary Christian churches, the subject of tithes and offerings can be controversial.
Wave a magic wand! It worked for Cinderella. Giving requests to a fairy godmother—that's what prayer is like, isn't it?
In the ministry world, sometimes a boost is needed to help things "take off"—to spark a renewal, draw people to Christ, and get them excited about serving Him.
When a person believes in Christ as God and Savior, immediately he or she receives a new spiritual nature and enters a close and permanent relationship with God.
The American landscape is blanketed by churches with no pastor.
Churches can Biblically respond to modern feminism with the beauty of God's design.
by David E. Strope Ephesians 4:7 speaks of grace being given to each believer, a gift from Christ to us, His church. Specifically, Paul notes …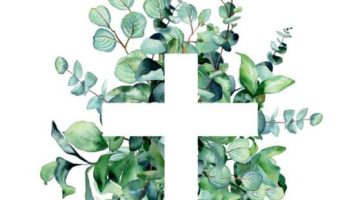 Contact our subscription department to read the Baptist Bulletin on your electronic device or to receive the print edition by mail.
The KJV translators were not KJV-only.
Contact our subscription department to read the Baptist Bulletin online or to receive the print edition by mail.
I am thankful for an invitation from the editor of the Baptist Bulletin to provide more examples of archaeological discoveries that affirm our trust in the historicity and reliability of Scripture.
A constant struggle for any Christ follower is to fight off the temptation to be liked, to worship human favor as an idol of the heart.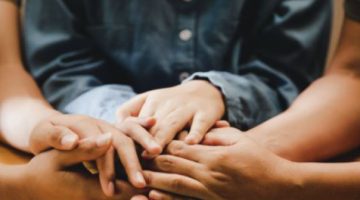 America is facing a critical leadership shortage in the church.
Abortion remains a hot-button issue for Americans. Those who support it view it as a matter of fundamental justice for women. Those who oppose abortion view it as a matter of fundamental justice for the preborn.
Abortion remains one of the most contentious issues in American politics.
Fake news abounds! Several years ago, news spread like wildfire in Central America that Juan Orlando Hernández, president of Honduras, had banned homework for all Honduran students. Fake news!
For 23 years I wrote the weekly "Pastor's Page" in the Ankeny (Iowa) Baptist Church bulletin, but now I no longer serve as a pastor. What, I wonder, might I name this national representative's column?
How the local church can Biblically respond to modern misnomers by speaking the truth in love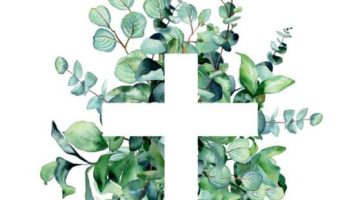 Contact our subscription department to read the Baptist Bulletin online or to receive the print edition by mail.
by Jonita Barram David Strope, retiring pastor of Ankeny (Iowa) Baptist Church, was appointed interim national representative of the GARBC following the resignation of Mike Hess. …
by Paul Weaver Incredible advances have been made in the field of Biblical archaeology in the last 70 years. These discoveries are of exceptional value …
by Michael Dellaperute Imagine this: You are on your way to speak to a small group of Christian students at a local college. They requested …
In July 2021, Israeli archaeologists digging in Khirbet el Rai discovered a 3,100-year-old jar handle with the name "Jerubbaal" inscribed on its side.
Contact our subscription department to read the Baptist Bulletin online or to receive the print edition by mail. Ask about our group rates for churches. …
Welcome to Generate! This year the GARBC Council of Eighteen approved the merger of Regular Baptist Church Planting and Regular Baptist Builders Club into one organization called Generate.
It must be that God loves history, since He gave us so much. So should we. History is really His Story—God works in this world to draw humanity to Himself.
If your Sunday School attendance is declining or flatlining, consider taking the following five practical, corrective actions to see attendance increase.
As church builders, we have a heavenly inspection visit coming. Make plans now to ensure that the church construction is built according to Christ's code!
For 50 years, RBP has maintained the same high quality of Bible teaching and gospel outreach that makes it the choice for thousands of churches every year.
Contact our subscription department to read the Baptist Bulletin online or to receive the print edition by mail. Ask about our group rates for churches. …
How do you pray when you find yourself in a season of pain with no end in sight?
No matter where you are on the path of sanctification, remember to keep looking to Jesus. I learned to love coffee only by studying and tasting.
Trueman's new book addresses the sexual revolution and transgender phenomenon in light of the rise of expressive individualism.
We will all, Paul writes, be caught up "in the clouds to meet the Lord in the air, and so we shall always be with the Lord" (1 Thess. 4:17). Can there be any greater promise than that? Can you conceive of any greater comfort?
This article compares the dispensationalist systems on two aspects of the sine qua non: literal interpretation and the distinction between the church and Israel.
Theology is for everyone. Michael Dellaperute investigates how average Christians and their pastors can change their attitude and approach to theology.
Joe is an average Christian. He is the first to admit he's not pastor or deacon material.
Thirty-three years ago, the Lord privileged me to become the pastor of Wheelersburg Baptist Church, in Appalachian southern Ohio, where I presently serve.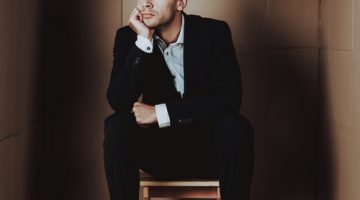 How was I supposed to reach people all over the world when engagement with people wore me out?
Legendary football coach Paul W. "Bear" Bryant famously preached that "defense wins championships."
In these times of turmoil and uncertainty, Christians can look to Jesus, learn from Him, and redeem the time.
Never once have I heard my father use a swear word, which I think is significant.
As another election approaches, Christians will be confronted with hard decisions.
What a blessing it is to know that our God remains in sovereign control (Ps. 103:19; Eph. 1:11).
Did you know that practicing gratitude can rewire your brain?
One of the great encouragements of our day is a renewed focus on the mission of the church.
A midlife crisis is usually described as a period between ages 35 and 60 when a person goes through a slump or questions the direction of his or her life.
Myron Houghton (1941–2020)
Too many Americans, including many Christians, believe science is best suited over other disciplines to reveal truth. It is past time to reconsider the limits of science.
Several years ago, while on a lengthy flight to a conference, I found myself sitting next to a young neurobiologist.
In many ways, James is a typical seven-year-old boy. He loves superheroes, Boy Scouts, and pretend sword fights. Unfortunately, his divorced parents agree on very little, including his gender.
Have you ever received a phone call that both surprised you and ended up turning your life upside down? If so, you will relate to my experience.
Previously, we argued that the soundest hermeneutical approach is what we are calling originalism. In this final installment, we will address some objections and questions that commonly arise from critics of originalism.
Gracious. This word covers a lot: kindness, courtesy, good taste, tact, compassion. Today churches need to be gracious in every avenue of communication.
"This whole thing started because I didn't get my way," says Pastor Pat Nemmers, lead pastor of Saylorville Church in Des Moines, Iowa. "And that's why I love telling this story, because it puts me in my place."
David Gunn examines an originalist interpretation of Scripture and non-originalist hermeneutical approaches that are in vogue today, offering reasons why originalism is far superior.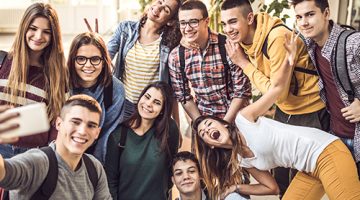 A new generation is emerging right before our eyes. The Millennials are now adults, and today's current youth culture is dominated by members of Generation Z.
In recent American politics, we have been introduced to the concept of quid pro quo, a Latin phrase which refers to an exchange of goods or services that is offered with a contingency or expectation of receiving something in return.
It's popular these days to say Biblical prophecy doesn't matter in the larger scheme of Christian living in the 21st century. This issue of the Baptist Bulletin considers why dispensationalists disagree with that opinion.
Systematic theologies traditionally cover 10 topics of Christian doctrine. Almost without exception, the last one is eschatology, or the doctrine of end-times.
Two times in the last five decades dispensational theology—with its attendant views on the rapture of the church, the restoration of the nation of Israel, and the judgments of the Tribulation—has had a massive cultural impact.
Far too often we like to discuss theology or Christian living without first addressing the more fundamental issue: hermeneutics, the art and science of interpreting the Scriptures.
Every believer experiences the steep learning curve involved with first-time Bible study.
For as long as I can remember, I have always been a little sketchy about crossing bridges—especially ones that span a massive body of water.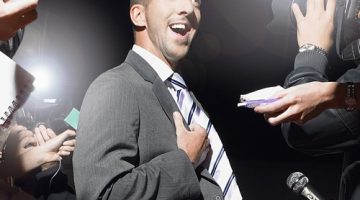 Enter the celebrity pastor syndrome. Fame and stardom need not be restricted to Tinseltown—ultra-famous megachurch pastors are preaching, writing, and tweeting at a venue near you!
While our world is full of devastation, decay, and death, redemption is coming! One day King Jesus will return and make all things new (Rev. 21:5). In the meantime, how are Christians to relate to planet Earth?
A Biblical View of Environmental Responsibility By Christopher Cone The climate changed (pun intended) dramatically in 1966 when medieval historian Lynn White presented a groundbreaking …
By Ken Fields On a muggy May evening in 1982, a dozen 10-, 11-, and 12-year-olds with big league aspirations were fielding ground balls on …
By Larry Vardiman It's tough as a Christian these days to know what to believe about the controversial issues in the news. So many voices …
By Al Franklin We believe in young earth creation because we believe in the authority of Scripture. Since the Bible is the Word of God …
By David Doran In the 1990s God used a string of biographies to burden my heart for a conference to promote missions among college students. …
This issue of the Baptist Bulletin explores how theologically rooted evangelism can become the natural outflow of believers' lives.
The gospel is displayed through our lives, but it also must be proclaimed and explained by our words.
We don't have to choose between the substance of the gospel and the beauty of the gospel. We are called to both.
Now is the time to tell your story. Because you do have a story. And it matters.
Remembering the High Cost of Unholy Living By Jeff Straub Editor's note: The May/June issue of the Baptist Bulletin explored the phenomenon of ministry collapse …
A critical review of Andy Stanley's Irresistible: Reclaiming the New that Jesus Unleashed for the World.
Pastors are making news, and not always in a good way. This issue of the Baptist Bulletin considers three measures pastors and churches can use …
Funny thing about secret sins: they tend not to stay secret forever. And when God sovereignly brings to light the things that we would prefer to conceal, the consequences can be devastating. They certainly were for two highest-profile megachurch pastors.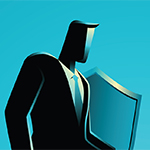 The public demise of pastors should provoke us pastors to examine our hearts and to subject our own lives to scrutiny.
Pastor, what are you preoccupied with? Rather than preoccupying yourself with the day-to-day stuff that typically characterizes the role of pastor, what would happen if you were preoccupied with following Jesus?
Evangelicalism has been plagued in recent days by several well-known cases of ministerial malfeasance.
Well into adulthood we carry a tendency to always search for the greener grass, which can be particularly harmful within ministry contexts.
Dr. Myron Houghton, longtime theology professor at Denver Baptist Bible College and Seminary and Faith Baptist Bible College and Theological Seminary, has retired after almost 50 years of teaching.
The March/April Baptist Bulletin takes a look at the sufficiency of Scripture—even for dealing with today's unique problems, as well those that have plagued every generation since Adam and Eve.
Many Christians see the Bible as a book about how to be saved and walk with Jesus, but don't see it offering real insight into the most serious counseling topics.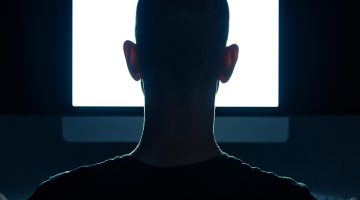 If our goal is to bring the lost to Jesus and to help believers become more like Christ, are we equipping ourselves to apply Biblical solutions to modern problems like technology?
Drug addiction has a new face and is touching the families sitting in our church pews.
No one wants to become experienced with suffering. Yet for the last three and a half years, our family has walked through many times of suffering, as ordained by our sovereign, wise, and good God.
Witnessing a son or daughter charging hastily into destruction is a burden so heavy even the most resolute parents despair of bearing it.
The response of Christian leaders to abuse often betrays a superficial understanding of Biblical forgiveness.
Has God ever asked you to give up something precious to you? In my own life, God asked for three of my children.
This issue of the Baptist Bulletin looks at gender roles, Biblical womanhood, and discipleship.
How one woman changed her life's path from planning to be a neurosurgeon to attending seminary with her husband.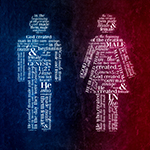 The #MeToo movement has shaken the ground beneath the feet of modern American culture. We now find ourselves trying to regain our equilibrium as cracks have emerged in the foundation of virtually every institution.
The plot of the The Handmaid's Tale forces us to ask, How do we as Christian husbands and wives interpret and implement the teachings of the Scriptures in our marriages?
As an unmarried female missionary, I am often asked to share my views on both singleness and women in ministry.
In the flurry of interest and activity for discipleship programs, churches may overlook the strongest discipleship ministry they already have—the Sunday School.
What doctrines affect the character of your church services? Should signs and wonders be the norm for believers today? How do we discern the genuine …

By David Gunn Numerous controversies have gripped the fundamentalist and evangelical worlds in the last century. Debates have raged over a whole panoply of issues: …
Does God Speak through Dreams and Visions Today? By Flip Michaels My first book, Five Half-Truths: Addressing the Most Common Misconceptions of Christianity, has moved …

Innocuous Circus or Insidious Campaign? By Brennan Wilson People crave excitement. With no shortage of available streams to drink from, entertainment—and the excitement it promises—finds …
Dealing with Accusations Biblically By David Strope Life was simpler when I was a child in the 1960s. No PlayStations, iPads, or computers. My brothers …
Waiting for Inestimable Glory By Bob Stevenson When I was young, Christmastime held a kind of reverent expectancy. The decorations, music, gifts, food, candlelight service …
Dr. Turk wrote three major academic papers in his lifetime. This brief survey of them will demonstrate his commitment to exegeting Biblical truth for the …
Dr. Jeremy Estrema was a student at Faith Baptist Theological Seminary from 1999 to 2002—Dr. Turk's final years of ministry—and developed a special bond with …
Do you know a dying or plateauing church? How can new life be breathed into it? To help answer, Marshall Fant III lays out "A …
What comes to your mind when you hear the phrase "church revitalization"?
Regular Baptist Builders Club believes that local churches can change the world.
Do you remember when your church was started? When the movement began?
"The mission of our church is to make more and better disciples," one pastor says. "We want to do that . . . everywhere."
Clare Jewell, director of Regular Baptist Builders Club, discusses church revitalization and how a consultation typically works.
The preaching and teaching legacy of Dr. Ralph G. Turk has the ability can people in service to their Lord.
Change—it has come to the GARBC once again, as John Greening ends his tenure as national representative and Mike Hess begins his.
John Greening wanted to complete several tasks before turning over the role of national representative to his successor. "By God's help," Greening says, "mission accomplished!"
John and Daria Greening talk about their life and ministry as they exit their role at the helm of the GARBC.
Fellowshipping with the GARBC means that churches are also fellowshipping with one another. And when congregations work together, God can accomplish much.
As we enter a new era of GARBC history, we would do well to look back at the men whose lengthened shadows still influence us today.