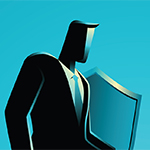 By Dean H. Taylor
Crash and burn. Another one bites the dust. "Did you hear about . . .?" Accusations of financial impropriety, sexual misconduct, or verbal abuse erupt. Another pastor flames out and tumbles into oblivion. Whether a nationally acclaimed figure or just your average pastor, the impact on the name of Christ and His church is significant. The public demise of pastors should provoke us pastors to examine our hearts and to subject our own lives to scrutiny.
Thousands of pastors quit. Scores of men in ministry fail.
How can you and I persevere? What measures can we take to not only avoid a crash, but cross the finish line with our integrity and ministry intact?
Watch Yourself
The importance of personal integrity for pastors is nothing new. Paul looked the very first pastors in the church of Ephesus in the eye and said, "Watch yourselves." The complete instruction goes like this: "Therefore take heed to yourselves and to all the flock, among which the Holy Spirit has made you overseers, to shepherd the church of God which He purchased with His own blood" (Acts 20:28).