Pastors are making news, and not always in a good way. This issue of the Baptist Bulletin considers three measures pastors and churches can use …
Funny thing about secret sins: they tend not to stay secret forever. And when God sovereignly brings to light the things that we would prefer to conceal, the consequences can be devastating. They certainly were for two highest-profile megachurch pastors.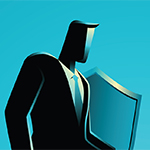 The public demise of pastors should provoke us pastors to examine our hearts and to subject our own lives to scrutiny.
Pastor, what are you preoccupied with? Rather than preoccupying yourself with the day-to-day stuff that typically characterizes the role of pastor, what would happen if you were preoccupied with following Jesus?
Evangelicalism has been plagued in recent days by several well-known cases of ministerial malfeasance.
Well into adulthood we carry a tendency to always search for the greener grass, which can be particularly harmful within ministry contexts.
Dr. Myron Houghton, longtime theology professor at Denver Baptist Bible College and Seminary and Faith Baptist Bible College and Theological Seminary, has retired after almost 50 years of teaching.