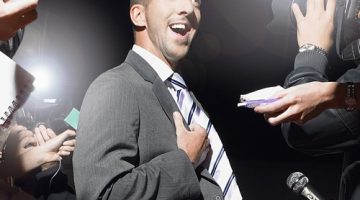 Enter the celebrity pastor syndrome. Fame and stardom need not be restricted to Tinseltown—ultra-famous megachurch pastors are preaching, writing, and tweeting at a venue near you!
This issue of the Baptist Bulletin explores how theologically rooted evangelism can become the natural outflow of believers' lives.
National Representative Mike Hess is encouraged by what the Lord has done in the past year and is eager to see what He will do as we press forward to "Make Disciples through Healthy Local Churches."
The gospel is displayed through our lives, but it also must be proclaimed and explained by our words.
We don't have to choose between the substance of the gospel and the beauty of the gospel. We are called to both.
Now is the time to tell your story. Because you do have a story. And it matters.
Remembering the High Cost of Unholy Living By Jeff Straub Editor's note: The May/June issue of the Baptist Bulletin explored the phenomenon of ministry collapse …
A critical review of Andy Stanley's Irresistible: Reclaiming the New that Jesus Unleashed for the World.