This issue of the Baptist Bulletin looks at gender roles, Biblical womanhood, and discipleship.
How one woman changed her life's path from planning to be a neurosurgeon to attending seminary with her husband.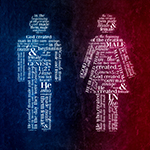 The #MeToo movement has shaken the ground beneath the feet of modern American culture. We now find ourselves trying to regain our equilibrium as cracks have emerged in the foundation of virtually every institution.
The plot of the The Handmaid's Tale forces us to ask, How do we as Christian husbands and wives interpret and implement the teachings of the Scriptures in our marriages?
As an unmarried female missionary, I am often asked to share my views on both singleness and women in ministry.
In the flurry of interest and activity for discipleship programs, churches may overlook the strongest discipleship ministry they already have—the Sunday School.