Stan Lightfoot reviews Voddie Baucham's book "Fault Lines: The Social Justice Movement and Evangelicalism's Looming Catastrophe."
Contact our subscription department to read the Baptist Bulletin online or to receive the print edition by mail. Ask about our group rates for churches. …
Welcome to Generate! This year the GARBC Council of Eighteen approved the merger of Regular Baptist Church Planting and Regular Baptist Builders Club into one organization called Generate.
It must be that God loves history, since He gave us so much. So should we. History is really His Story—God works in this world to draw humanity to Himself.
If your Sunday School attendance is declining or flatlining, consider taking the following five practical, corrective actions to see attendance increase.
As church builders, we have a heavenly inspection visit coming. Make plans now to ensure that the church construction is built according to Christ's code!
For 50 years, RBP has maintained the same high quality of Bible teaching and gospel outreach that makes it the choice for thousands of churches every year.
Contact our subscription department to read the Baptist Bulletin online or to receive the print edition by mail. Ask about our group rates for churches. …
How do you pray when you find yourself in a season of pain with no end in sight?
No matter where you are on the path of sanctification, remember to keep looking to Jesus. I learned to love coffee only by studying and tasting.
Trueman's new book addresses the sexual revolution and transgender phenomenon in light of the rise of expressive individualism.
We will all, Paul writes, be caught up "in the clouds to meet the Lord in the air, and so we shall always be with the Lord" (1 Thess. 4:17). Can there be any greater promise than that? Can you conceive of any greater comfort?
This article compares the dispensationalist systems on two aspects of the sine qua non: literal interpretation and the distinction between the church and Israel.
In an association rooted in autonomy and independence, it's time to return to a more Biblical model of interdependence.
Greg Linscott reviews Thom Rainer's book "The Post-Quarantine Church."
Myron Houghton (1941–2020)
Joshua Peglow reviews Jeffrey Straub's book "The Making of a Battle Royal."
Daryl Neipp reviews Flip Michaels's book "Five Half-Truths."
On Feb. 5, John C. Whitcomb Jr.—theologian, Old Testament scholar, and one of the principal founders of the modern creationism movement—passed away at his home …
A preview of the 2020 GARBC Conference.
When people search for a congregation, can they find you?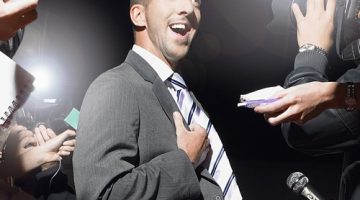 Enter the celebrity pastor syndrome. Fame and stardom need not be restricted to Tinseltown—ultra-famous megachurch pastors are preaching, writing, and tweeting at a venue near you!
Without a doubt, we have entered a new chapter of American history—"the culture of death." Romans 1 is for real.
David Gunn reviews Mark Ward's book "Authorized: The Use & Misuse of the King James Version."
Jeff Straub reviews David Beale's book "Baptist History in England and America: Personalities, Positions, and Practices."
Dr. Turk wrote three major academic papers in his lifetime. This brief survey of them will demonstrate his commitment to exegeting Biblical truth for the …
Dr. Jeremy Estrema was a student at Faith Baptist Theological Seminary from 1999 to 2002—Dr. Turk's final years of ministry—and developed a special bond with …
Pam Russell's mission to represent Jesus in the capitol.
Baptists see themselves as citizens of two kingdoms: an earthly and a heavenly. This theory carries implications for their understanding of political responsibility for both individuals and churches.

The dream of launching an international press has become a reality.
On Feb. 16, after a lifetime of studying and teaching the Scriptures that he loved so well, Dr. Charles Ryrie slipped quietly into the presence of their Author.